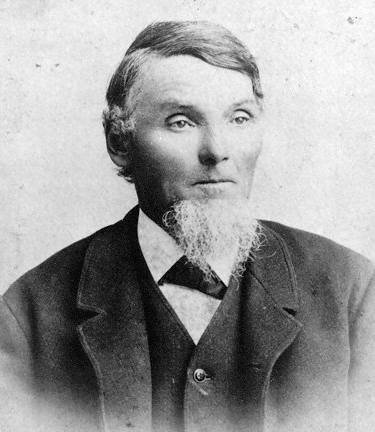 George Schardt was born on March 18, 1826 in the Duchy of Nassau, an independent state located in what is now Rhineland-Palatinate and Hesse, German states. Nassau was an independent duchy governed by the House of Nassau and was occupied and annexed into Prussia in 1866. His father was John George Schardt. He emigrated to the United States in 1851. He married Margaretha Yeck, who was born on 18 Mar 1838, also in Nassau.
In the 1860 US census, George is listed as a 32-year-old farmer and "Margaretha" as a 21-year-old living in Ozaukee County, Wisconsin, whose County seat is Port Washington. Peter Schardt, his 29-year-old brother who emigrated to the U.S. in 1854,was a laborer living with them.
In the 1870 and 1880 census, he was a farmer in Saukville living with his wife and his son Peter and daughter Maria. In the 1910 census, he was widowed and living with his son Peter in Milwaukee.
George Schardt and Margaretha Yeck had the following four children:
Peter G. Schardt (1861-1929)
Wilhelm Schardt (1864-1868)
Mary Theresa Schardt (1869-1950)
George Matthew Schardt (1881-1964)
Margaretha died at age 47 on 21 May 1885 in Saukville, Wisconsin. George died at age 89 on 13 Feb 1916 in Milwaukee. The two are buried in Saint Marys Cemetery, also known as Immaculate Conception Church Cemetery, in Saukville. A Catholic church there has a stained glass window with George's name inscribed, the only window with a name in the church.